Example of a God like faction/race...
Romefeller Foundation has colonies located in outer-space, the region located on the planet however is the size of japan w/ bases located under water that stretch to Antarctica .
We have attempted to colonize other planets in secret but have found space colonies are more effect and are mobile so they can be repositioned at anytime. We even have a solar shield located around the sun which is automated by droids to deliver us pure energy that has allowed us to abandoned fossil fuels. A small colony made up of a skeleton crew now lives on the site and monitors the day to day activates. We have a moon base that is mining the planet out of rare ore located on side 3. Since the planet is uninhabitable it has been re-developed as a mining colony, were droids and other mechanically inclined robots are developed and produced. The shipping yard is located in the center of the moon and serves as a hanger for our regions leviathans which are the future battle ships for space.
To enhance production we have a mobile mining crew in every sector that uses a mining barge which discovers meteors and clusters that are in bond for our colonies. Another way we mine rare ore and since its in unclaimed space there is no tax on it and it falls under the Romefeller Foundation control. All space sectors are heavily monitored by our military 24/7 and have a universal law that space-pirates/thieves/terrorists/factions/etc will have no trail and will be destroyed on site and disposed off. Within the Romefeller Foundation The Grand Duchy of Osnaburgh is the ruling nation and high monarchy, as so takes full charge of everything for the region. The Grand Duchy of Osnaburgh also has billions of battalions in space on stand by and are at current running war simulations. The Grand Duchy of Osnaburgh policy on terrorist threats and anti government movements goes without saying that no treaty of any kind or deal will be made no matter the cause unless the high ruler is being held.
Seems most of the culture was passed down from an ancient civilization that has almost gone extinct before the big bang theory. Advanced technology was found at certain sites within Romefeller Foundation indicating alien or super human life did exist before the dinosaurs relating to there own civilization at present. Such rare finds have been kept secret from other regions, and now have been moved to the galactic fortress on side 3 somewhere on the moon.
Romefeller Foundation doesn't believe in mixed culture outside there region, and doesn't allow cross culture exchanged. Being an advance race they have taken it upon themselves to become peacekeepers and re-writing the laws how they see fit living under a strong monarchy that is centuries old. The only way another nation can be assimilated into Romefeller Foundation is by a DNA scan proving that they are true descendants of the Romefeller Foundation. If there is no bloodline or DNA turns up negative a full withdraw will be taken by the other nation and they will be kicked out of the region and annexed or forced to sign a treaty followed by new taxes and added slave labor bill that will be signed.
Such are harsh rules help govern this high monarchy, and has yet to fail and has brought Romefeller Foundation ultimate peace and growth. If war can not be averted the solar shield around the sun has a private militia made up of super human para-troopers who server the high ruling king of The Grand Duchy of Osnaburgh. This private militia numbers in the billions and and are always on stand by at a moments notice, and with the new teleport system in fact can be anywhere within minutes of teleport range long as a service ship is near by. The super human para-troopers are test tube grown soldiers who age slower and are cryogenically frozen daily when not in service, they are blood related to the royal bloodline and have loyalty only to the crown and no other. They are treated as equals and not a superior race. Age expectancy is unknown, and with medical advancements being so high make it limitless on the outcome making them the dominating military force under The Grand Duchy of Osnaburgh.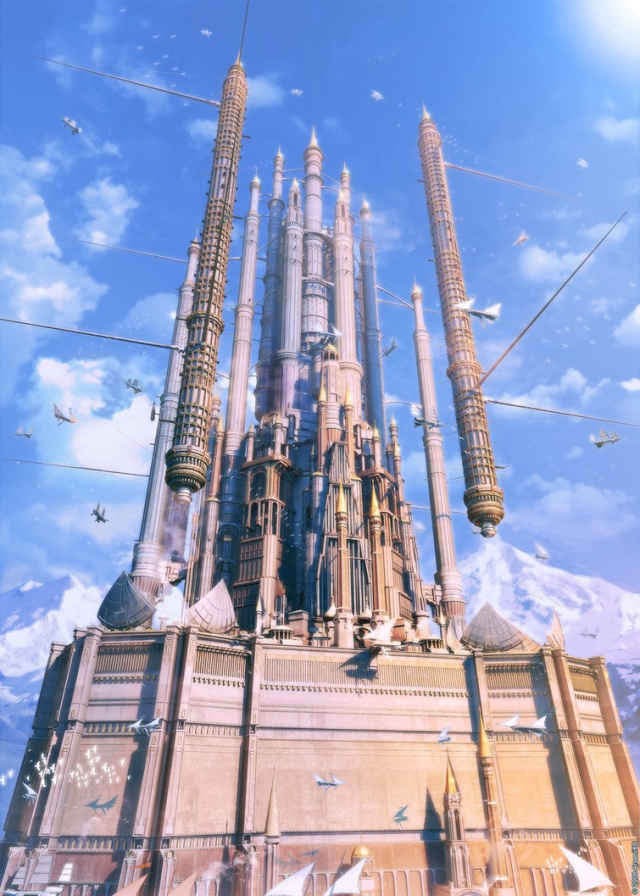 The capital of The Grand Duchy of Osnaburgh (Florin)
At present all controlled space ports and planets have peacekeeper vail battle cruisers that are on active military stand by. Peacekeepers Vails are moderate sized battle cruisers armed with death cannons and have a crew of 125. Some crews are setup to hold minimum of 50, but since the crew has military para troopers on board there numbers are infinite.
Planets that are near the sun in each galaxy are deemed unlivable are terraformed into solar energy plants.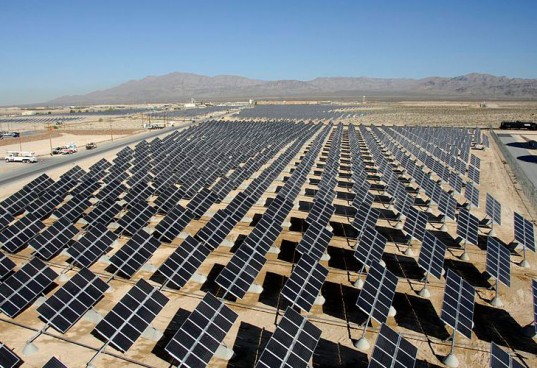 Omera solar base
The Romefeller Foundation prides itself on galactic superiority and the expansion of there vast power in space. Space colonies are spreading through out the galaxies and are growing every century. At present the Romefeller Foundation is the only region producing space colonies as well as furthering agricultural growth.
Federal Agricultural Star Base XIV - one of many star bases which soul purpose is to grow food and or clone vegetables/meat/fruit/etc.
Federal Agricultural Star Bases are operated automatically by robots and the cybernetic clones.
Our clones or enhanced human copies are developed on the MERS base in Veda colony IX.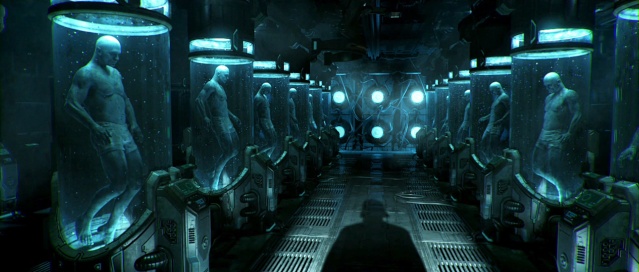 Cloning base Gamma X7-3, this base is more aimed at military cloning.
In each galaxy a colony of 10,000 or more exists, and sole purpose is to sustain life and expand on human growth.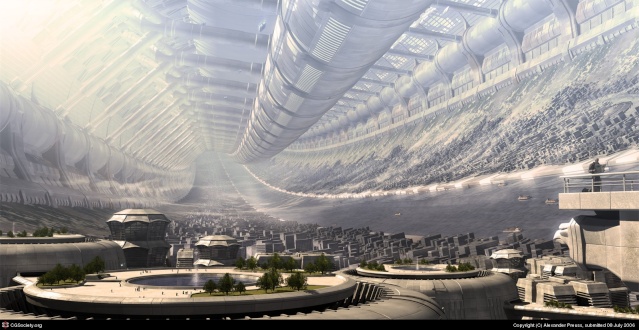 Edawrds space base 087X - located in delta zentarre sector.
Located in each galaxy from the center to the far reaches you can find the Romefeller Foundation security outpost. These outpost act as space police and military militia.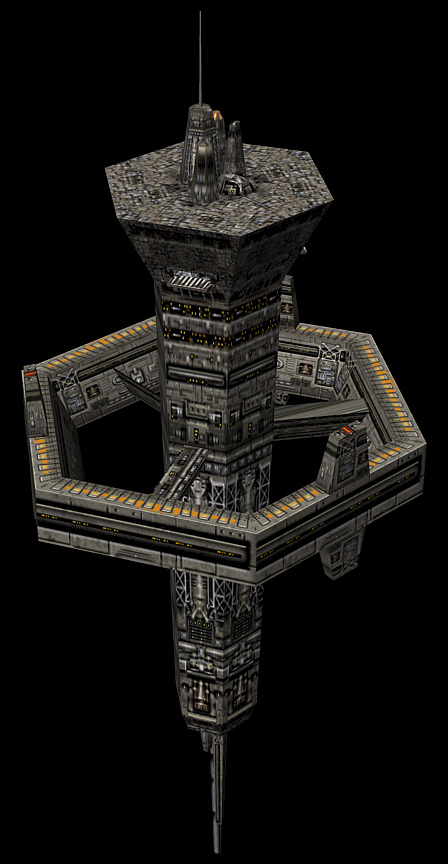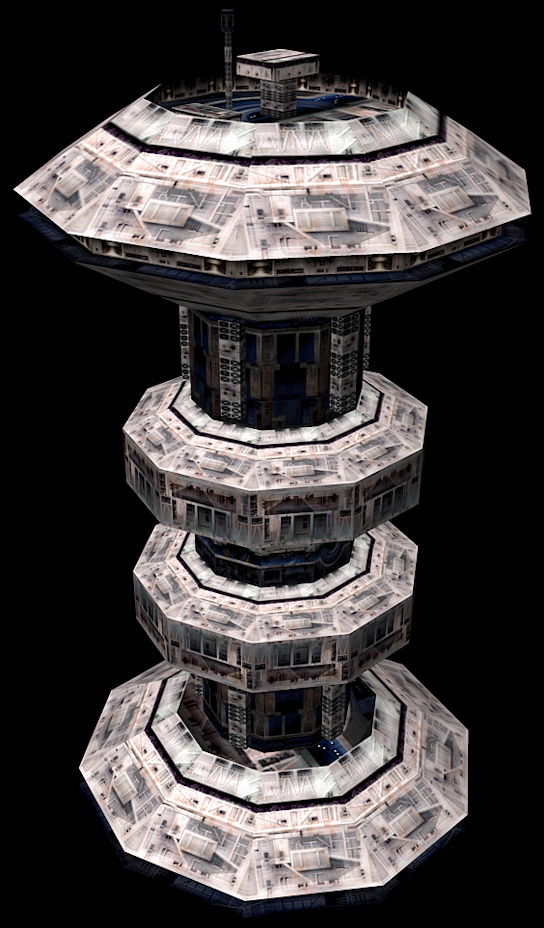 The Romefeller Foundation has developed satellite mahem V for long term spying and data collecting . The satellite also adds on to long distance communication and stores enough space inside for a skeleton crew. Its main function is to monitor each galaxy as well as seek out new life, the amount of data it collects reduces the need for deep space travel. In each satellite it contains drones which are sent to each planet to record data and take samples. When a planet shows signs of vegetation growth and earth like atmosphere data is relayed back to HQ. After data has been verified a colonizing unit is sent back and then it will be terraformed into a colony.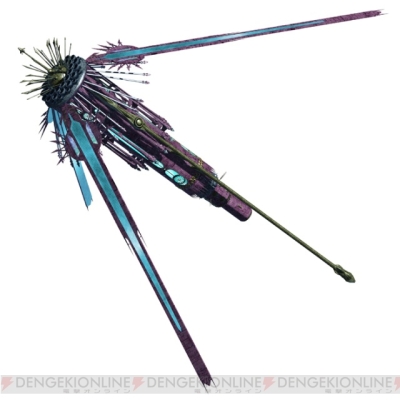 Satellite Mahem V
Last edited by Cross88 on Sat Apr 07, 2012 1:43 pm; edited 1 time in total